Top 5 Reasons to Shop Local in 2020
The confetti has settled so now it's time to get to work on those New Year's Resolutions. Your Georgia Crafted Peaches have a proposed resolution for you that doesn't involve the gym. Instead, we want you to make a commitment to shop local more often in 2020.
You might ask yourself, "Why should I make more of an effort to shop local this year?" Well, check out these top five reasons to shop local in 2020 below.
You support the local Georgia economy.
Every purchase you make locally makes a difference. Approximately 67 cents for every dollar spent at small businesses stays in the community and supports the local Georgia economy. Instead of sending your hard earned money overseas or to support an already rich CEO, your local purchase makes a difference and supports the businesses that make your town unique.
You support the dreams of artisans around the state.
Shopping local doesn't just support the local Georgia economy. Every dollar spent also supports the dreams of community members in your city. Small businesses are founded by folks who have a true passion for their craft or product. From a local veteran who founded a honey business to Georgia Grown pecan farmers who have kept the family business going for generations, behind every small business is a hard-working individual or family with the goal of bringing you the highest quality product you can buy.
Small-batch products are the best quality.
Because local artisans have a passion for their craft, you can bet your bottom dollar that you are receiving the highest quality product when shopping local. One of the many advantages of supporting local artisans is each product is handcrafted in small batches. When we add another product to our inventory, you can rest assured that we have taste-tested and inspected every cheese straw, gourmet pecan, honey, and any other website addition to ensure you enjoy every bit of Georgia-made goodness in your Georgia Crafted gift box.
You receive the highest level of personalized customer service.
Why make a commitment to shop local more in 2020? Small businesses have one goal: to make sure that you have the best shopping experience and product. At Georgia Crafted, our number one priority is to provide you with the highest level of customer service imaginable. From making sure your box is packed carefully and shipped promptly to helping you build the perfect gift box for a client, we ensure your experience shopping with us is superior from check out to delivery.
Every purchase you make ends with a happy dance.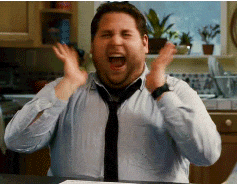 Finally, the top reason to shop local is because every purchase ends with a happy dance. Of course, you do a little jig from excitement when you know you've got a great box of Georgia-made goodness coming to your doorstep. You're not dancing alone, though! Your Georgia Crafted Peaches also do a happy dance with every ding from Shopify and THANK YOU for your purchase. After all, your purchase not only supports our small business but local artisans throughout the state of Georgia.
Convinced that you should shop local but not sure if you will have the time this year to discover new small businesses and local artisans? Let your Georgia Crafted Peaches do the work for you.
Our monthly subscription box makes it easy to shop local, discover new products, and support local artisans from around the state. Every month, we will scour the state looking for the best new Georgia-made products - whether it's food, home goods, bath & body products and more...and ship them right to your door. You can grab a 1-month, 3-month, or 6-month subscription here and get ready to discover the best-of-the-best Georgia has to offer.